The franchise industry's compound annual growth rate (CAGR) is projected to grow by 9.73%, propelling it to a value of USD 175,955.0 million by 2027. This significant upswing follows its market size of USD 100,797.4 million in 2021.
In the dynamic world of franchise operations, success lies in effective franchise design prototypes. For franchisors seeking a smoother path to franchise openings, understanding the significance of prototyping is paramount. A franchise design prototype serves as a tangible model, aiding in visualizing and refining concepts before actual implementation.
This blog aims to benefit franchisors by offering insights into the vital role of prototyping. By embracing this iterative process, franchisors can fine-tune their strategies, streamline operations, and minimize risks. Join us as we explore the power of franchise design prototypes and how they empower franchisors to thrive in the competitive market.
Understanding Franchise Prototypes
A franchise design prototype is a fundamental aspect of the franchise development process. It involves creating a model that encompasses the essence of the brand, its offerings, and customer experience.
This franchise prototype framework [RA1] serves as a blueprint, ensuring consistent brand identity across all franchise locations. By visualizing and refining the prototype, franchisors can identify potential issues and make necessary improvements, thus streamlining operations. Moreover, a well-crafted prototype paves the way for scalability, allowing successful concepts to be replicated efficiently.
Embracing the power of franchise design prototypes empowers franchisors to navigate the path to franchise openings with confidence and set the stage for a prosperous franchise network.
Key Elements of Effective Franchise Prototypes
By focusing on the key elements of the franchise design prototype framework, one can ensure a robust franchise design. Let's take a look at the 3 critical elements in a franchise design framework.
Scalable Prototype Framework
An easy-to-grow prototype architecture is the backbone of a successful franchise. It must be adaptable and scalable to accommodate the expanding network of franchise locations. A well-designed prototype streamlines the replication process, allowing new franchisees to set up quickly and efficiently. This ensures a consistent customer experience and brand identity across all outlets, contributing to the overall success of the franchise.
Sustainable design
Sustainable design means being adaptive to change. Franchise prototype design helps accommodate evolving consumer preferences and technological advancements. By fostering a culture of innovation, the franchise remains competitive and can continue to meet the needs of an ever-changing market.
Looking for an expert to design your franchise?
Mechanisms to monitor and enforce compliance with standards
Maintaining brand consistency is vital in a franchise system. Implementing effective mechanisms to monitor and enforce compliance with standards ensures that all franchisees adhere to the established guidelines and deliver a consistent experience to customers. For instance a franchise in Florida or any franchise in the US must follow NFPA code (National Fire Protection Association) which is standard for fire safety in the US. Hence your design must have sufficient provisions to fulfill the IECC (International Energy Conservation Code), IBC (International Building Code) and NEC (national electrical code) if you plan to operate a franchise in the United States.
Advantages of Utilizing Franchise Prototypes
● Speed: prototype designs are created ahead of time, this allows one to make changes and decisions quickly and efficiently helping you to stay on schedule and open your franchise store faster.
● Cost-Effectiveness: creating a prototype design helps identify and correct potential design flaws before the construction process starts. This can help save a significant amount of time and money by reducing the need for rework.
● Adaptability: Franchisor prototypes can be adapted to suit various locations and market needs, enhancing the brand's long-term success.
● Compliance: Implementing standardized prototypes helps enforce compliance with brand standards, ensuring uniformity and brand integrity throughout the franchise network.
Additionally, the utilization of prototyping can serve as a strategic marketing approach to attract prospective franchise owners.
Successful Franchise Prototypes by NY Engineers
When it comes to creating prototype designs for franchises, we've worked with a wide range of franchise brands across various industries such as QSR, healthcare, and retail, among others. We actively collaborate with our clients to develop prototype designs that cater to emerging concepts. Notably, our contributions have been significant in collaborating with renowned franchises like KFC and Checkers.
Project Highlights: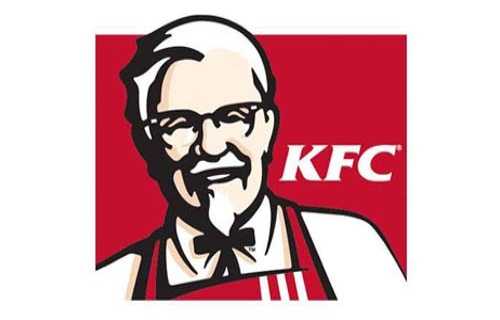 We provided design solutions inclusive of HVAC unit specifications tailored to different climatic zones, ensuring consistent unit sizing across all states. We also devised a simplified dimming solution for lighting control, compliant with regulations and easy installation. In the case of KFC, we consulted with Kitchen Hood Manufacturers to establish standardized units that are applicable across states. These prototype designs were created in AutoCAD format, facilitating their seamless integration into upcoming projects.

For the Checkers prototype design, we consolidated all the specifications for kitchen equipment related to electrical and plumbing, amalgamating them into a comprehensive standard MEP requirement for each piece of equipment. Moreover, we incorporated standard dimensional plans for rough installations, providing convenience during the installation process. This comprehensive approach ensured uniformity and efficiency across different Checkers franchise locations.
Choosing NY Engineers can make all the difference. Our expertise ensures an effective and efficient franchise design, smoothing the path to successful franchise openings. With NY Engineers' support, franchisors can confidently create prototypes that optimize operations, enhance customer experience, and drive the long-term success of their franchise ventures.