If you own a building in New York City, your electricity and gas provider is most likely Con Edison. They have a large energy incentive program for homes and businesses, which covers measures like weatherization and HVAC upgrades. Our previous article covered the residential incentives available in 2022, and now we will provide an overview of their incentives for businesses.
Considering an energy upgrade for your building? Make sure you claim all incentives available.
Regardless of the building type, a professional energy audit is the best starting point when you want to save electricity and gas. Energy consultants can determine which upgrades are the most effective in your building, while getting approval for Con Edison incentives. Keep in mind that your project may also be eligible for state and federal incentives.
Con Edison Commercial and Industrial Energy Efficiency Program
This is the main incentive program for commercial and industrial buildings who get their energy for Con Edison, and it covers a wide range of measures and upgrades. The energy incentives offered through this program can be classified into two broad categories:
Prescriptive rebates:

Con Edison provides a list of eligible energy efficiency measures, and each has a predetermined incentive rate.
Custom rebates: Energy upgrades not included in the prescriptive measures can also be submitted for approval. In this case, the incentives are offered based on the savings achieved, which are measured in kilowatt-hours (electricity) or therms (natural gas).
You can check the full list of prescriptive measures and rebates in the Consolidated Edison Commercial and Industrial Energy Efficiency Program Manual 2022. The following table summarizes the incentive categories and the eligible measures in each case:
Type of Energy Upgrades

Eligible Measures

Lighting Measures: One-for-one replacement and good renovations

Fixture replacements

Retrofit kits

Refrigerated display case lighting

Interior lighting controls

Fixtures with bi-level lighting controls

HVAC measures

Unitary AC and heat pumps

Variable refrigerant flow systems

Gas seasonal heating systems

New chillers and existing chiller tune-up

Boiler tune up

Refrigeration Measures

Door gaskets

Refrigerated case night covers

Strip curtains

Electronically commutated motors

Anti-condensation heater controls

Evaporator fan controls

Other Measures

Air compressors

Building envelope

Commercial kitchen equipment

Steam trap replacement

Pipe insulation

Variable frequency drives (VFD)

Elevator modernization

Building automation systems
As mentioned above, energy efficiency measures that are not included in this list may qualify for incentives based on demonstrated savings (per kWh or per therm). Commercial and industrial may also get incentives for early equipment replacements, new technologies, etc. The program manual also provides the requirements and approval steps for custom energy upgrades.
Regardless of the combination of energy incentives used in your building, the program specifies the following limits:
Incentives can cover up to 70% of total project costs.
In the case of individual measures, incentives are limited to 100% of their cost.
There is an incentive cap of $1,000,000 for electric projects and $750,000 for natural gas projects.
These incentive limits are applied per account and per year.
Other Incentives Available for Con Edison Business Customers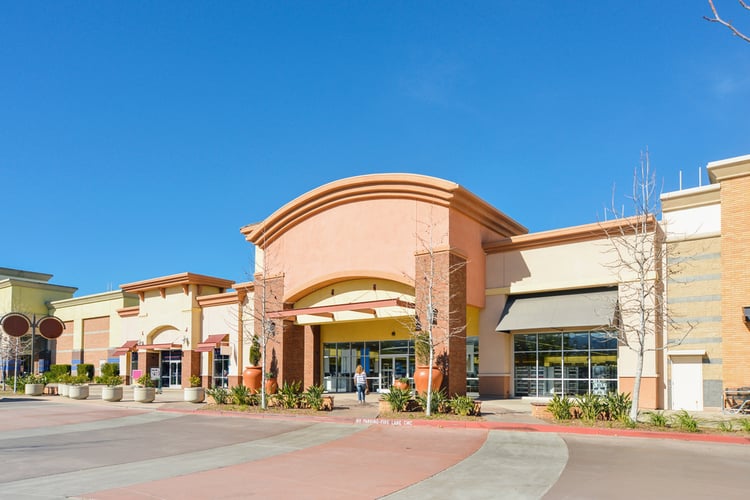 The largest incentives from Con Edison are available through the commercial and industrial program. However, there is also a small and medium business program, and other incentives that target specific measures and technologies.
Con Edison offers free energy assessments through the small and medium business program. Financial incentives are determined based on the assessment, and they generally cover around 50% of project costs. The business types covered by the program include:
Healthcare and fitness centers
Restaurants and food stores
Retail
offices
Warehouse and manufacturing
Building upgrades are complemented with energy management controls that achieve savings of up to 20%. Some energy saving measures can also qualify for low-interest or zero-interest financing. All participating businesses get a badge from Con Edison, which indicates they have received a technical assessment and implemented energy-saving measures.
The following table summarizes other incentive programs offered by Con Edison, which focus on specific equipment types and technologies. There is also a neighborhood program offering additional incentives in Queens and Brooklyn, and a new construction program.
| | |
| --- | --- |
| Con Edison Incentive | Description |
| Smart Usage Rewards | The program offers performance-based payments for customers who save electricity and gas at times of peak demand. They can earn up to $18,000 for every 100 kW of demand reduction, and $4,500 for every 100 therms/day during winter. |
| Building and Water Heating Equipment | Con Edison offers discounts when purchasing energy efficient heating equipment from approved distributors. |
| Instant Lighting Incentives | Con Edison offers incentives for ENERGY STAR and DLC lighting products that are selected by approved contractors. |
| Ultra low temperature freezers | Save $1,200 when purchasing an ENERGY STAR ultra-low temperature freezer from an approved distributor. These freezers have applications in healthcare and cold storage. |
| Food service equipment | Con Edison offers incentives for efficient kitchen equipment. Their website provides a list of the incentive rates available for each type of equipment. |
| Commercial and Industrial Neighborhood Program | Commercial and industrial buildings in Queens and Brooklyns can qualify for an additional incentive of $2,000 per kW, beyond the normal incentives in the C&I program. |
| New Construction Program | New constructions that exceed the NY State Energy Conservation Construction Code can qualify for incentives. The measures covered include efficient lighting, HVAC and hot water systems. |
NY Engineers can help you qualify for an optimal combination of energy incentives, depending on your building type and the needs of your project. We can also help you claim state and federal incentives, which can be combined with the rebates offered by Con Edison.